Bengaluru, Nov 12 (IANS) Two of the state's municipal corporations, six municipalities, three municipalities and three town panchayats today voted in a peaceful manner. Voting starts at 7am and ends at 5pm.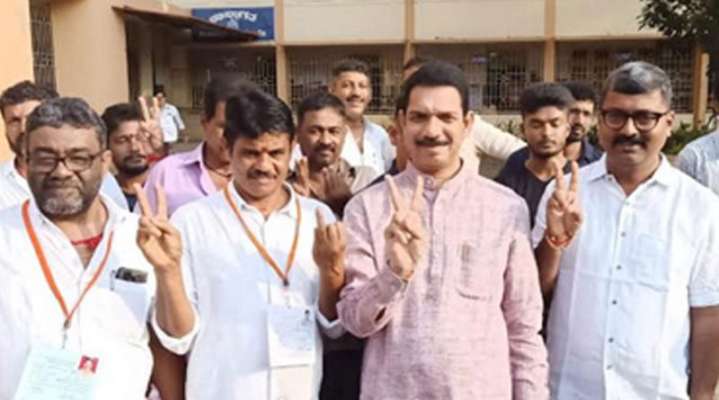 409 wards of 14 urban local bodies, including Davanagere and Mangalore metropolitan, Kanakapura, Kolar, Mulagabilu, KGF, Chintamani Municipalities, Magadi, Birur, Kampli Municipalities and Jog-Karghal, Koodligi and Kundagole townships in Shimoga district.
There are a total of 1087 candidates in the electorate of urban local bodies, including Congress 386, BJP 363, JDS 233, CPI 7, CPI (M) 12, BSP 24, non-party 475 candidates. The fate of these candidates has been decided by voters today.
Sources from the State Election Commission said that 9 wards have already been elected unanimously. Of the 1388 booths of urban local bodies, 13,04,614 voters had the right to vote. The polls will be held on November 14 at the respective taluk headquarters and the result is likely to come out later.
The State Election Commission had earlier announced elections to the District / Taluk Panchayat and Gram Panchayats. By-election: Holenarasipura Municipal Ward No. 4, Lolliparasipuram Municipal Ward No. 19, Municipal Ward No. 5, Mahalingapura Municipal Ward No. 17, Chittapur Municipal Ward No.10.