Lack of order food online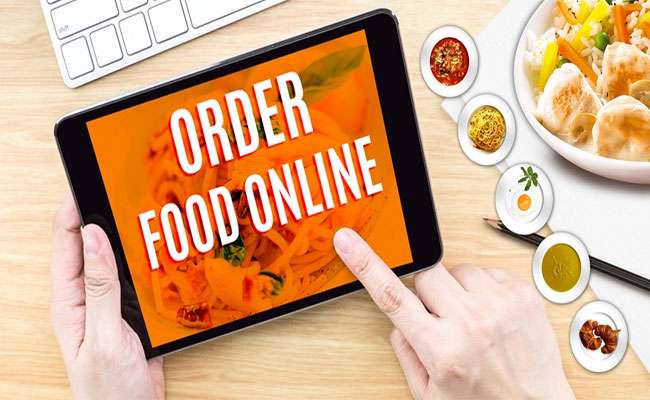 Valid for quality with discounted prices
The gimmicks of many hotel owners
Door Delivery companies are available to place orders on food items online at a hotel that is accustomed to changing times. In addition to online food delivery companies, hotel owners are also offering huge discounts. However, hotel owners are relishing the food quality of online orders with discounts. Recently there have been complaints from authorities concerned about the quality of the food ordered online.
Witness: Nellore: From morning to night, Tiffins to lunch, Biryani to burgers are being ordered online. The cell phone in hand .. If there are apps in the house, the food delivery companies are ordering online to deliver the food they need at the door. There is a lot of talk behind the discounts offered by online food delivery companies and hotel owners to impress dining lovers. Online consumers are complaining that gimmicks are being used by the owners of restaurants and hotels in the major cities and towns in the district.
Just as the quality of the food ordered online, the quality of serving customers at the restaurant is another. In recent times, officials at several hotels in Nellore city have been scrutinizing the quality standards. It seems to offer similar storage foods to online and discounted food orders.
It is better to follow proper precautions
When traveling to restaurants and hotels, it is advisable to exercise certain caution when choosing the food of the online food delivery companies. It is best to choose popular restaurants and crowded hotels.
Because there is no chance to store food. Such precautions should be taken especially when ordering a non veg diet. Some hotels are trying to store meat and chopped vegetables at a time when demand is low. The leftover cooked food has the potential to spoil quickly.
How big discounts are possible
Massive discounts for orders placed online. In the city, a hotel has a value of Rs.250. The item, ordered online from the same hotel, is being delivered for Rs. There are many doubts about this. For example .. Palak Paneer is priced at Rs. 135K is being offered online. Chicken biryani at Rs.
159k under special offer. This offer is only for two days. Food Kodi Biryani is offering a special offer of Rs 300 today for Rs. Recently, many customers have complained to the concerned authorities that the quality of the product is not worth the price. Officials of the online food delivery companies and restaurants are attacking them.
Special food for online orders?
Complaints have been made to the authorities that the food cooked in the restaurant and online can be very different. It is reported that the hotel owners are ordering staff to order a different order for the online order. Officials also noticed that cooked dishes were brought to the restaurant and handed over to online customers. It is reported that they are contracting with the owners of small hotels to cook it. There are instances when poorly cooked food reaches consumers.
Provide fresh quality food
Provide customers with fresh, quality food. Colors should not be reused, once they are ready to be used. If you put it in the refrigerator rather than from time to time, there is no action. Chicken, mutton and vegetables should be served fresh. Colors are more likely to cause cancer. Owners of hotels, restaurants, and shopping boutiques are responsible for providing quality assurance to anybody. In case of any suspicion regarding food or lack of quality standards, we will take immediate action to inform 9989990859.
- Dr. Venkataramana, Health Officer, Municipal Corporation, Nellore